PODGORICA
Podgorica is the capital and the largest city of Montenegro. The wider area of Podgorica contains 10.4% of Montenegro territory and about 30% of its population. Podgorica is the main crossroad in Montenegro, and it is near the ski resorts in the north of the country and seaside resort on the Adriatic Sea. Fertile Zeta plain, composition of the Zeta and Ribnica rivers with Moraca River, proximity to the Skadar Lake and Adriatic Sea, favourable climate, communicative and strategic position, made it possible for Podgorica to grow into the largest urban centre of Montenegro. It is not just urban city, but the city that is the administrative, political, economic, scientific, educational and cultural centre of Montenegro.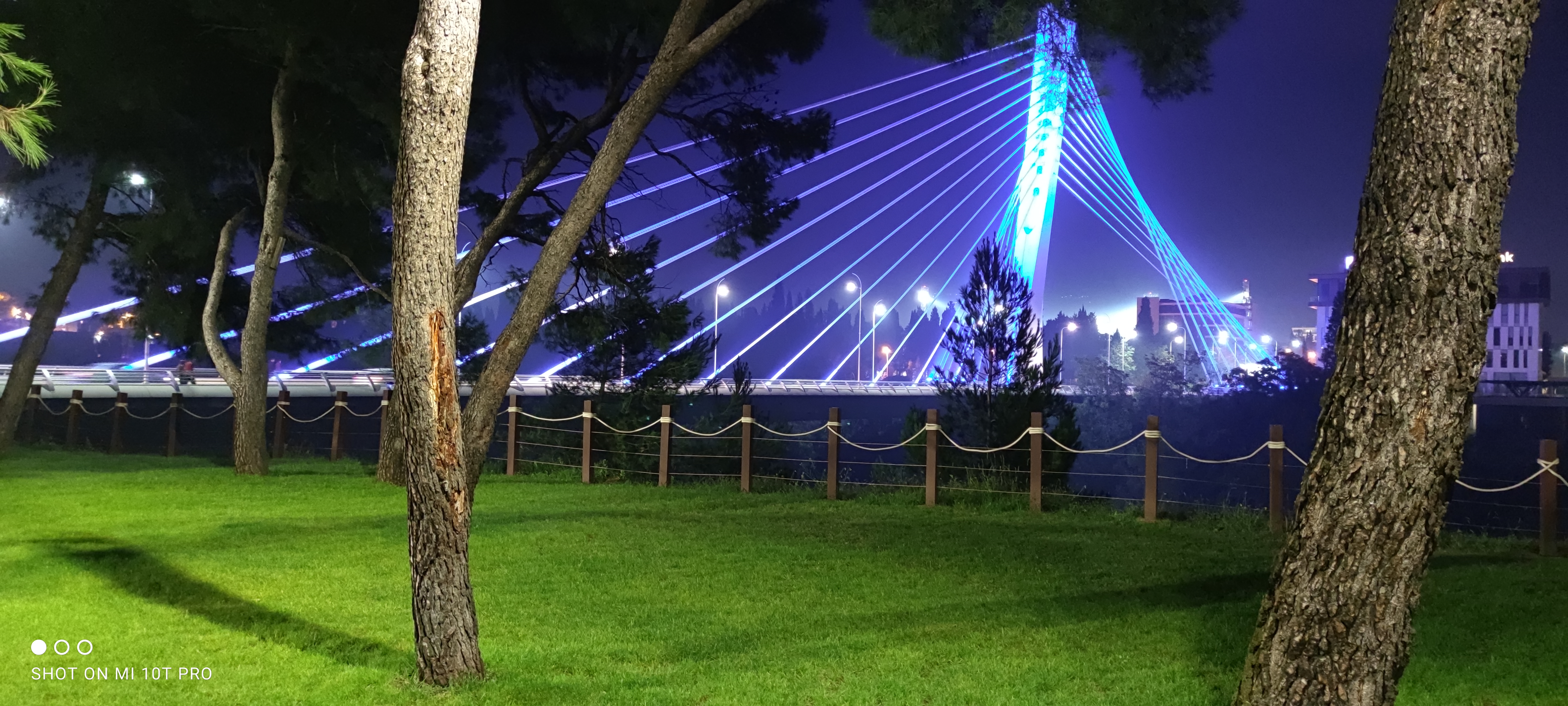 Podgorica is connected by a highway, just 54 kilometres long, which leads to the Montenegrin coast, and 70 kilometres north is the first ski resort. Montenegrin main international airport Golubovci (Podgorica) is 6 kilometres away from the city centre and is associated with national and international airports. The city itself is known by spacious and nicely arranged green surface and parks. In some of them the pine tree dominates and in the others there are more deciduous trees such as linden, oak and plane trees. In the last period the boulevards in Podgorica are wide and they are decorated with the attractive trees – palms. Along the main city roads there are bushy vegetation like boxwood. Rivers are therefore the sources of life. Rivers Morača, Ribnica, Zeta, Sitnica, Mareza and Cijevna have determined the city borders for ages, but also a great number of subterranean waters make this area rich of a healthy drinking water. Limestone beds and extraordinary relief sculptured by Podgorica waters, apart from the practical, give Podgorica ecological aesthetic appearance. Podgorica is made of the areas characteristic by their geography. In the area of Kuči and Piperi, agricultural production and cattle-breeding dominate the fruit growing, while mountain patato in this area thrive extremely well. Here, fishponds could be found in which the excellent trout is bred. The Adriatic Sea makes an influence on the climate of Podgorica, along the vale of River Bojana, through the Lake of Scadar. Under the influence of surrounding mountains, Mediterranean climate is changing, so that Podgorica has Mediterranean – changed climate, which is characterized by warm and hot summers and mild and rainy winters. Thanks to the thermo influence of the Adriatic Sea, Podgorica has quite high winter temperature.